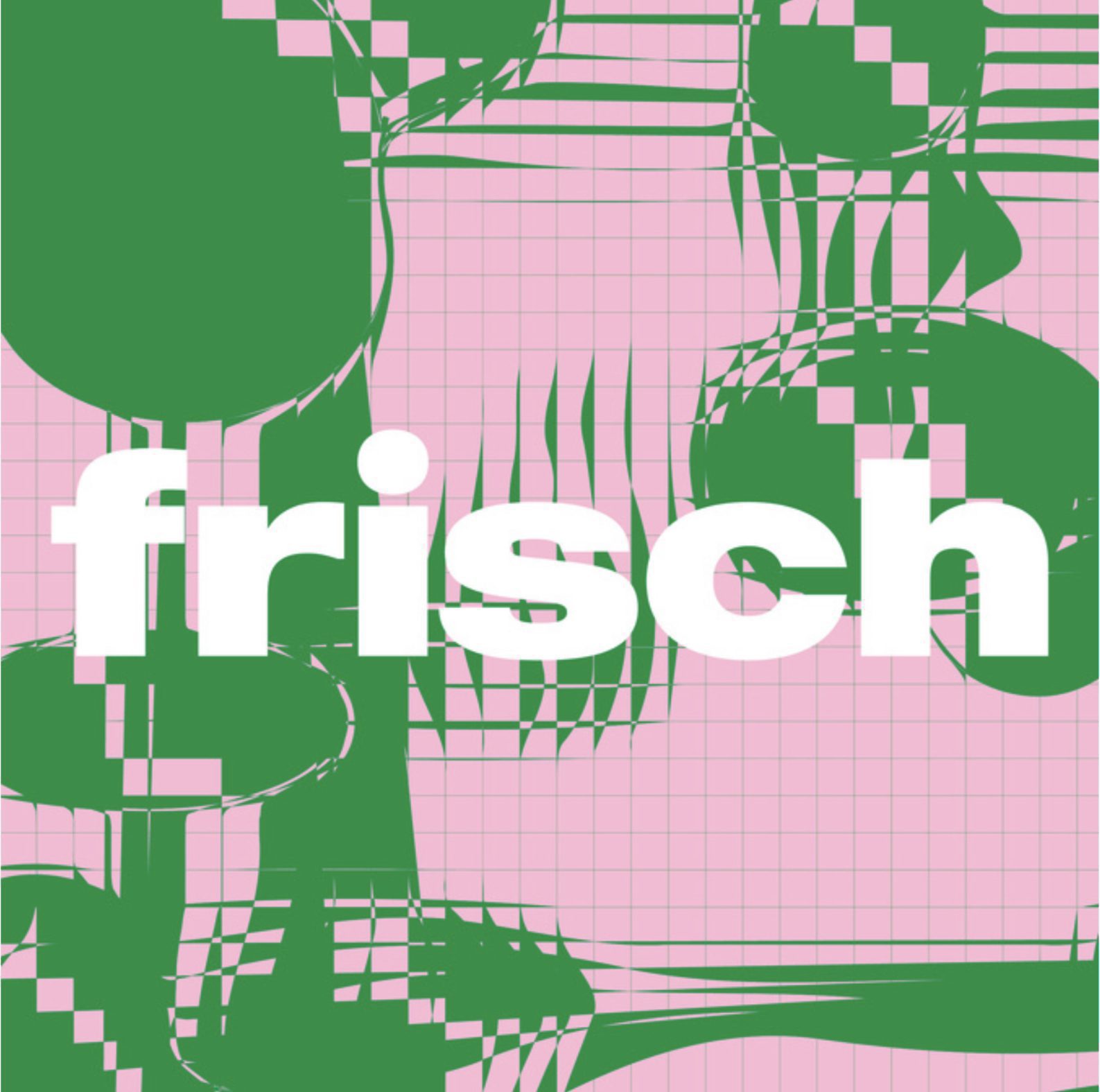 Group exhibition "frisch" at 4D Projektort des BBK Leipzig e. V. from 30.09. – 27.10.22.
The exhibition "frisch" at Tapetenwerk Leipzig shows current artistic positions – print, painting, drawing as well as sculpture – of some of the youngest members of the Bund Bildender Künstler: Lauriane Dine, Johannes Listewnik, Margarita Montgomery, Pia von Reis, Zohir Rekkab, Luise von Rohden, Catherine Sanke and Mihaela Vujnovic.
Vernissage of the LINDENOW-Festival on 30.09.2022, Artist:inside talk moderated by Julia Schäfer with synthpop by Meek (Anja Seitz). Location // 4D project location of BBK LEIPZIG e.V., Tapetenwerk Leipzig.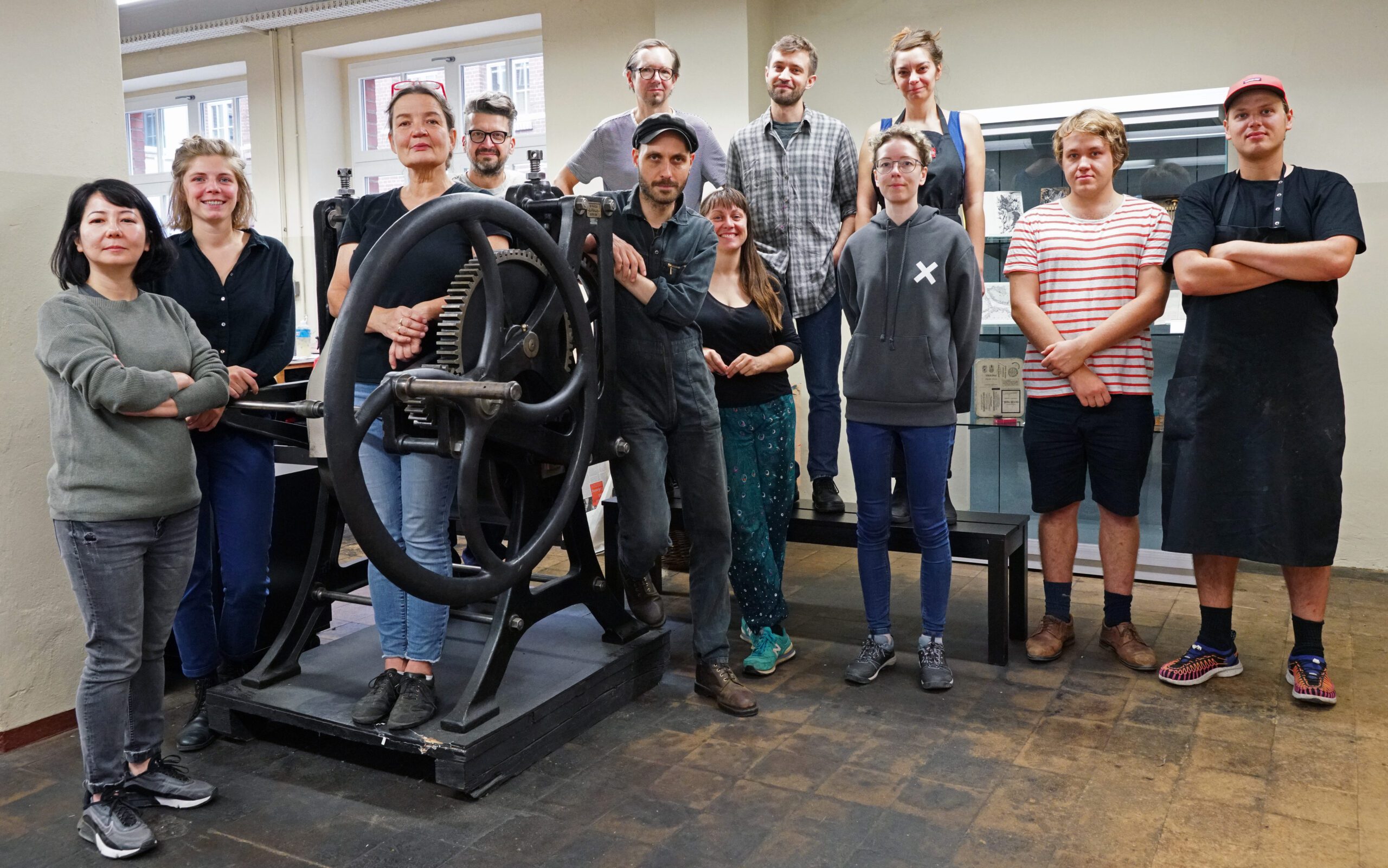 With "Let's print in Leipzig 4," the Museum für Druckkunst Leipzig, in cooperation with three Leipzig print workshops, is once again bringing the intangible cultural heritage of printing techniques to life. For the fourth time, an artists' workshop (Sept. 6 to 17,an exhibition (Sept. 19 to Nov. 21, 2021) will showcase contemporary printmaking and the process of its creation.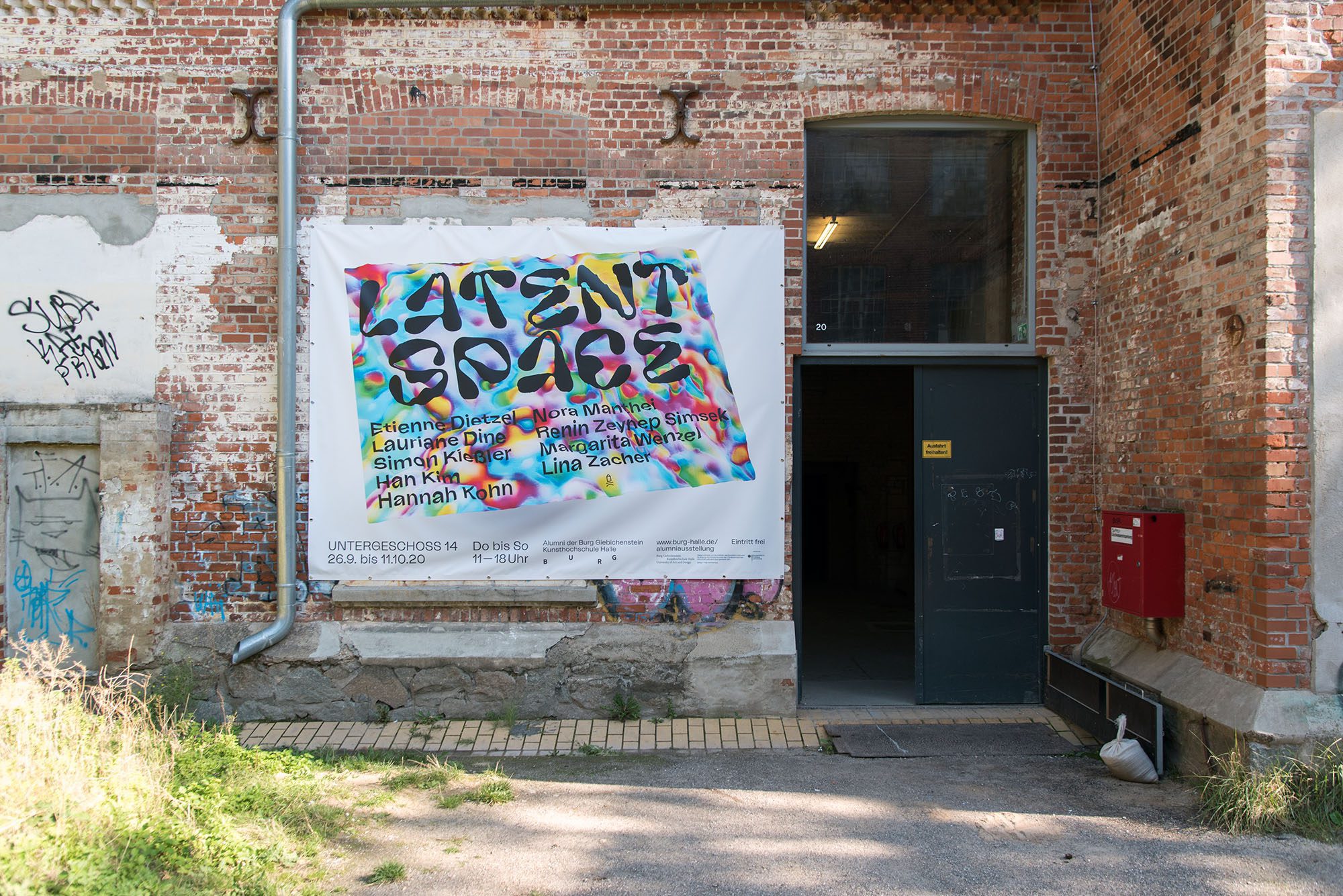 Group exhibition at UNTERGESCHOSS 14 – Spinnerei, Leipzig
26.09. – 11.10.2020
With the exhibition "Latent Space", artistic positions of young graduates of Burg Giebichenstein Kunsthochschule Halle (Saale) will be presented for the third time in UNTERGESCHOSS 14 of the Spinnerei Leipzig from September 26th to October 11th, 2020. The exhibition offers an insight into diverse pictorial spaces: the nine artists – Etienne Dietzel, Lauriane Dine, Simon Kießler, Han Kim, Hannah Kohn, Nora Manthei, Renin Zeynep Simsek, Margarita Wenzel, Lina Zacher – have recently completed their diploma or master class studies at the BURG and are currently successfully establishing themselves in the art field.